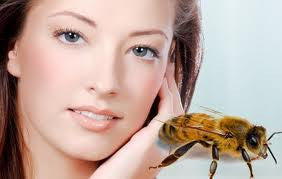 Bee Venom Facial
Price: £79.00


Bee Venom is the first product of its kind and is sure to create a buzz within your beauty routine. This unique product has been specially created using natural and organic ingredients such as real Bee Venom and UMF 18+ Manuka Honey, combined to work in synergy for an instant anti-ageing effect. Bee Venom ingredient works to control the facial muscles for immediate lifting, tightening and firming, whilst getting to work on frown lines and wrinkles.




As the first stage of our Bee Venom facial, we gently remove the entire make up, dirt and oils from your skin using a collagen skin cleanser and warm water. After the cleansing we apply collagen toner which will leave your skin feeling smooth and refreshed. We then apply Bee Venom on your face the same way as a face mask. It will be left on the face for 20 minutes to sink in and penetrate the skin.
For a deeper exfoliation, you can choose to add a AHA Glycolic Skin Peel to Bee Venom Facial which comes to a total cost of £79.