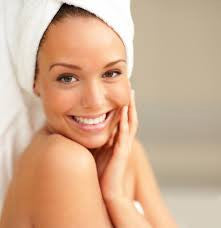 Acne Scar Reduction
Price: £75 per session  
Scar Reduction Therapy procedure works by releasing old fibrotic scar tissue deep within the skin. Scar tissue is what creates visible scars on the skin's surface. The treatment will repair the skin naturally, working below the surface in the dermis. This takes time as new collagen & elastin fibres are formed, softening scars, generating new skin cells & enhancing blood supply. Results can be seen within 6 weeks, and a total of 70-80% improvement of scars.
The Aesthetics Roller is used for skin needling to induce collagen and increase transdermal absorption. It consist of 192 micro needles. Skin needling has been shown to be able to induce collagen by up to 1,000% in a single and can increase absorption of some products through the skin by up to 10,000 times in a single treatment. We recommend the 1.5mm Lotus Roller derma roller for stretch marks as we find this to be the most effective in clinic.
Manufactured to the highest quality the Aesthetics Roller has guarantees the quality of its needles and that they are of the highest level of sterility.
Many claim this and list a variety of sterilisation methods but Aesthetics of London is a European company that stands by its claims providing you with the highest skin needling experience available. 
Stretch mark and Cellulite serum
The Stretch mark and cellulite Serum possesses skin rejuvenating properties making it of great assistance in removing stretch marks. Formulated by White Lotus using a special blend of vegan Chinese herbs infused in a certified organic camellia oil (green tea oil) base. No synthetic ingredients, preservatives or fillers are used. The herbs are chosen ot increase blood flow and reduce the visible signs of stretch marks.
The Camellia oil is very naturally rich in vitamins B, C, K and P and is exceptionally high in antioxidants and minerals. It contains a high amount of unsaturated fatty acids.
A recent trial in Germany using green tea on the facial skin demonstrated that it helped repair skin
Damage from radiotherapy
Rejuvenates skin cells
Protects against UV rays
Increases elastin in the skin