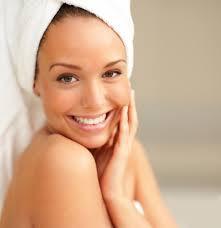 IPL Skin Rejuvenation Face
Also known as a 'Photofacial', Intense Pulsed Light (IPL) treatments works by targeting a beam of infrared light to varying layers of the skin.  This treatment enhances the stimulation of collagen and elastin production, thus improving overall skin texture, brightening up the skin tone and improving wrinkles along with other signs of premature ageing.
Our IPL machine uses a cooling system to counteract any excess warmth, ensuring our client's comfort. Most clients report feeling a short warm pulse.
Our IPL skin rejuvenation treatment is only suitable for Fitzpatrick skin type 1 , 2 and 3. A patch test must be undertaken 48hrs before the treatment to assess the suitability of the client and our machine settings. 
For one to three days after the treatment, possible erythema/red appearance, slight swelling may be noticed and varies between people.  On subsequent days the skin may feel tight. 
We generally recommend to have 6 sessions of IPL Skin Rejuvenation as a full course and top up sessions afterward. 
It is extremely important to apply a minimum SPF50 every day for two weeks after the treatment, if possible longer. Sun light is one of the main causes of premature ageing.