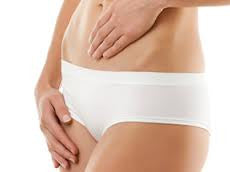 Thermafreeze
Prices:
£89/single treatment. Thighs Only
Please note that this procedure is available at the Stratford Clinic only.
Cutting edge treatment for cellulite reduction:
Aesthetics of London introduce the brand new Thermafreeze treatment, the most exciting development in non-surgical, anti-cellulite treatment, using state of the art equipment – never before seen in the UK!
Combining Microneedling, Radio Frequency Equipment and Cryo Therapy, this innovative treatment gives an instant polishing effect, producing an instant glow whilst reducing cellulite and excess sebum and tightening the skin creating a youthful skin-tone that lasts.
Unlike anti-cellulite creams and serums which only reach the first few layers, the thermafreeze penetrates the deepest layers of the skin using state of the art equipment which has never been used in the UK before.
Skin needling has been shown to be able to induce collagen by up to 1,000% and can increase absorption of some products through the skin by up to 10,000 times in a single treatment. The Aesthetique Dermaroller consists of multiple micro needles, which are medical grade and the highest level of sterility.
Collagen is applied on the area after the Microneedling session is complete to enable maximum absorption prior to the thermafreeze treatment.
Radio Frequency .RF energy technology is used to tighten the skin and penetrate deep into the skin to get to the root of cellulite.
The Cryogenic Therapy is combined with RF providing instant cooling, where the skin is exposed to extremely low temperatures, giving an anti-bacterial effect which cleanses the skin and produces a radiant glow, leaving the area feeling refreshed. The combination also reduces to a great amount the discomfort felt during traditional RF treatment used by companies such as velashape and thermage.